Best Winter Activities Near West Chester, Ohio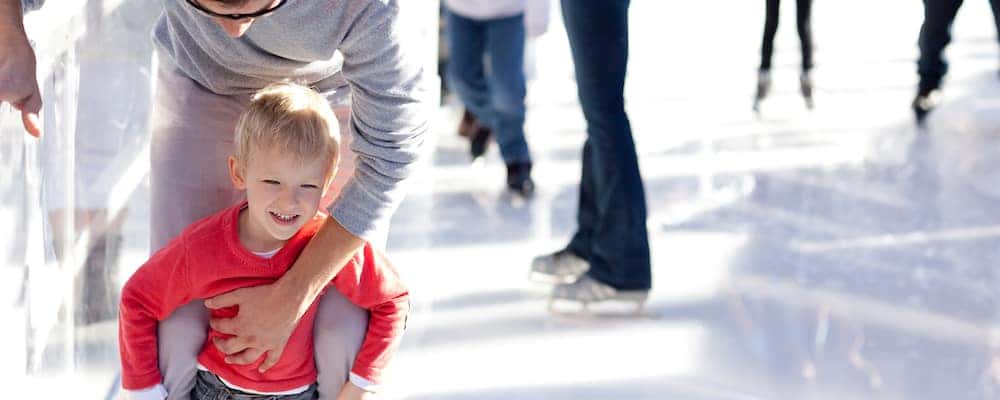 The season for apple picking has come and gone, but as we settle into the last few months of cold weather, it's important to remember that hibernation isn't your only option at this time of year! Whether you're hoping to spend some time outside enjoying the ice and snow, or just want somewhere to go on your day out, Mercedes-Benz of West Chester has you covered. We've put together a list of our favorite winter activities near West Chester, Ohio so you can skip the guesswork and head straight to the fun.
Attend a Murder Mystery Dinner
Looking to break out of your routine this winter? You and your friends can enjoy a night of intrigue and adventure with an unforgettable improv comedy troupe, right here in West Chester, OH! The MetroParks Department of Butler County will be hosting its very own Murder Mystery Dinner at 7850 Voice of America Park Drive, in our town. Tickets start at just $35 (or less if you book with a group), and you'll be able to enjoy dinner, dessert, and cocktails while you watch and participate in the show! If you miss this event, you can book your own party with Murder Mystery Cincinnati.
Enjoy a "Resolution-Ending Celebration" at Grainworks
Grainworks Brewing Company is one of our favorite local hotspots. Those who visit today will be able
to enjoy exciting craft beers like their "Black and Blue" blueberry oatmeal stout and their "Defroster" winter warmer brew, and there's even more to come later this week. The good-humored brewers at Grainworks are celebrating the end of our New Year's resolutions (just one month in) by releasing a new special edition beer with cupcakes, cookies, and donuts galore. The event, "Busted," will take place this Thursday, January 31st. Plan on getting a ride home if you decide to indulge!
Visit the Fountain Square Ice Rink in Cincinnati
Most of us spend our winters trying to avoid the cold, but every now and then, spending a night out can be a nice change of pace! For your next evening adventure, visit the famous Fountain Square Ice Rink in Cincinnati, just a short drive from West Chester, OH. Admission and skate rental will run you just $10 total, and since you'll have easy access to dozens of local restaurants and on-site concessions, it's easy to plan your evening.
Play Archery Tag with Friends and Family
Whether you're a young adult trying to burn off some steam, or a parent hosting a gaggle of teens and pre-teens for the holidays, the Archery Arena in Cincinnati could be a godsend as winter drags on! At this massive indoor location, a group of up to twenty participants can experience an incredible adrenaline rush with a game of "combat archery," or archery tag! After you've been once, you'll want to return again and again.
Rely on Mercedes-Benz of West Chester ad Your Local Guide
Whether you're looking to plan your next weekend getaway or are looking for a quality service center in the Oxford area, our staff Mercedes-Benz of West Chester is here to help. Feel free to contact us today!