Apple Orchards Near Cincinnati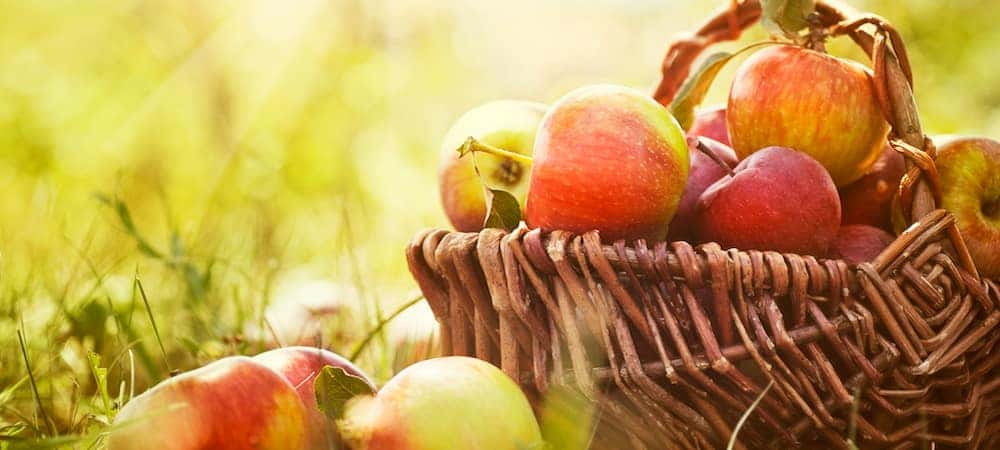 As the weather gets cooler, there's no better time to make the trip to a local apple orchard. Stock up on autumnal treats, pumpkins for carving, and enjoy the crisp country air at one of these apple orchards right outside of Cincinnati.
Located about an hour east of the city, this orchard is definitely worth the drive. Along with picking fresh Granny Smith and red delicious apples, you can take a hayride, enjoy freshly-pressed apple cider, homemade jams and jellies, and purchase pumpkins and gourds.
In operation since 1916, this historic orchard is just a quick 25-minute drive from the city. Along with a wide variety of apples from Cortland to Melrose, you can also find fresh tomatoes, pumpkins, squash, pears, and peppers. If that's not enough, they also have local honey, fresh brown eggs, and apple butter.
A 40-minute trip into the country is all that separates you from a perfect autumnal afternoon. Take a hayride into the pumpkin patch, then return to the market to weigh your pumpkin and fill up a bag of fresh apples. If you have a sweet tooth, be sure to try a cinnamon-cider doughnut, apple fritter, or pumpkin pie from the bakery!
Celebrate Fall with Mercedes-Benz of West Chester
Remember, if you plan to pick your own apples or pumpkins, it's best to wear boots as the ground might be uneven or muddy. For more tips on local attractions or things to do from Cincinnati to Monroe, contact us at Mercedes-Benz of West Chester or check out the best Cincinnati ice cream, winter activities near West Chester or fun Dayton family activities!